Are you planning to finance a car? We can relate to the million questions you might have. Applying for an auto loan can be tricky due to many factors. It involves your credit score, personal information, employment check, and debt status. Organizing the required documentation can be exhausting when applying for the first time. This is where pre-qualified auto loans come to your rescue. We have everything you need to know how to pre-qualify for an auto loan.
Table of Contents
What Is a Pre-Qualified Car Loan?
When you plan to buy a new car, you may find various finance options to choose from. One of the safest options is pre-qualified loans. Pre-qualified car loans are conditional loan offers shared by loan officers at auto dealerships. Lenders provide these loans after checking your basic information to assess how much loan you can get.
Pre-qualified loans allow you to set a budget before exploring your car choices to avoid back and forth. More often, buyers select the car before applying for auto finance. While good credit scorers may face no problems in loan approvals, those with moderate or poor scores face rejections for the amount they apply for.
Pre-qualification for an auto loan saves you the hassle of switching from one choice to another when deciding on a vehicle. Moreover, it gives you a quick overview of your financial situation by doing a soft credit pull.
What Do You Need for Auto Loan Pre-Qualification?
The documents and proofs you need to apply for a pre-qualified auto loan may vary for each dealership. However, each may require your basic information to start with. Most dealerships require submitting the following details.
Identity
You can provide your state-issued ID to the dealership as proof of your nationality. A state-issued ID covers personal details, including name, physical address, and date of birth (DOB).
Annual Income
Applying for an auto loan requires submitting annual income proof to the dealership. Loan officers check this information to evaluate your eligibility.
Monthly Expenses
Some dealerships may ask you to provide proof of your monthly expenses. The evaluation of monthly expenses allows loan officers to check how much you can afford when buying a car.
Vehicle Valuation
Auto dealerships may ask about the vehicle type you want to choose in ideal cases. Stating a preference allows them to check the car's value and determine the loan amounts.
Most auto loan lenders rely on a soft credit check to determine the pre-qualification of an applicant. While valid, some dealerships may have in-house financial experts to thoroughly check your details before approving a loan.
When to Apply for a Pre-Qualified Auto Loan?
Pre-qualification for an auto loan comes in handy when you have no lender information. Such loans fit well for first-time buyers due to a lack of experience and information. For instance, if you have received your driver's license and want to buy your first car, you may need help picking a direction. You may want to know what Annual Percentage Rate (APR) fits your budget.
Pre-qualification gives you a tentative budget to compare your options. If you decide on an expensive car, a pre-qualified loan budget can tell you if you can afford it based on your financial status. It also gives you more time to consider your car choices (even if you buy a used car). A good rule is to keep multiple vehicle options on your list (with varying prices) to avoid confusion.
Here are a few facts about pre-qualified car loans you should know before applying.
Pre-qualification gives you a tentative budget to choose a vehicle.
Pre-qualified loans are based only on preliminary data and may not be thoroughly accurate.
Pre-qualification is quick.
Pre-qualification relies on a soft credit check.
Buyers can pre-qualify for multiple lenders and decide on one after comparing the options.
Pre-qualification loan offers may change when formally pursuing the application.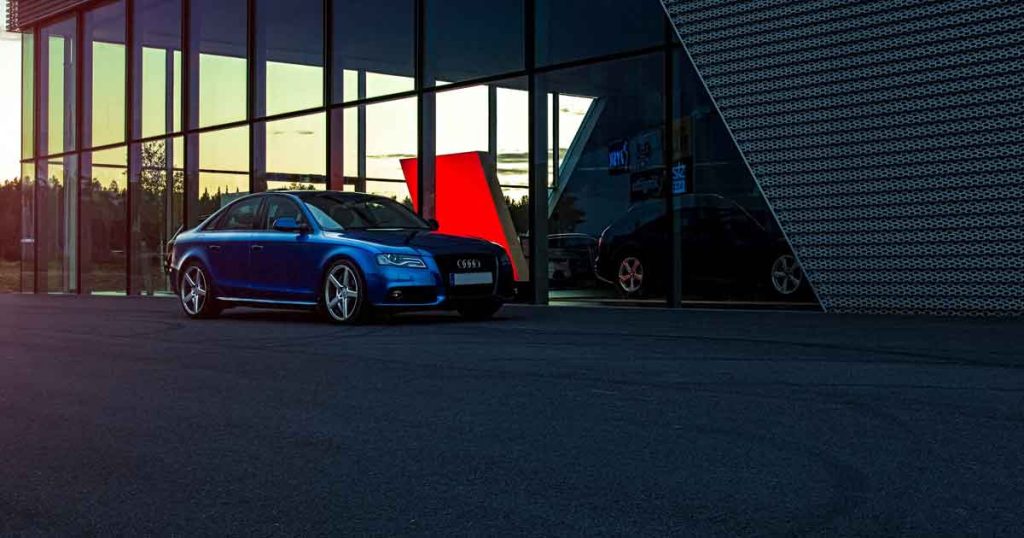 Benefits of a Pre-Qualified Car Loan
Most buyers prefer pre-qualification for auto loans to avoid financial troubles and poor credit scores. It allows you to make choices within your range. While buying your first car can be exciting, you may not want it to be a reason for financial worries down the road. We have mentioned a few core benefits of auto loan pre-qualification to help you understand why pre-qualified loans can be a better option.
Pre-Qualification Helps You Eliminate Guesswork
When planning to buy a new car, you may consider many options and methods to cover your monthly vehicle expenses, including maintenance, gas, and additional payments. However, all your planning is guesswork until you apply for pre-qualification. Pre-qualified car loans save you from false evaluation and give you real-time financial data to decide your next move.
Sometimes, buyers change their plans or postpone the buying process after pre-qualification due to budget problems. When you have an actual figure, you may break down all costs and evaluate monthly expenses without estimation.
Pre-Qualification Eliminates Dealer Pressures
One of the major benefits of pre-qualified car loans is freedom of choice. Those who skip pre-qualifications often succumb to the dealership's selling pressure. A dealership may propose an auto finance plan that may cost more than other options in the market. A salesperson may lure you into accepting the offer and getting the vehicle.
On the contrary, pre-qualified loans give you a negotiation edge. You are not bound to a particular auto dealership. You may compare the offers of multiple auto lenders and choose what fits you better. Moreover, due to a lack of information, you can save yourself from higher interest rates proposed to first-timers.
Pre-Qualification Saves You From Upsells
Upselling is great when you are a vendor. However, it can impact your monthly expenses when applied to auto financing. With little information, you may be unable to negotiate with a dealership and pay more. Upsellers may pick your pain points and motivate you to settle for additional offers. While they may seem interesting, they may directly impact your monthly vehicle payments.
With a pre-qualified car loan, you have more information due to financial evaluation. You may only settle for costs that fit your loan amount. Moreover, some dealerships offer higher interest rates due to the involvement of a middleman. You can steer clear of such scenarios with a preliminary budget.
Pre-Qualification Makes the Buying Process Easy
Imagine going to a dealership without knowing how much you can afford to buy a car. It may be a poor move. With a pre-qualified car loan, you can enjoy the perks of a cash buyer. You may explore a dealership online and check the availability of cars before heading to the shop instead of blindly jumping from one option to another.
Moreover, coming prepared to the dealership will portray you as an experienced and organized buyer who knows the ins and outs of auto financing. You can skip the hassle and opt for a simple selection process to buy your car.
The Takeaway
If you have made up your mind to proceed with the pre-qualification process, you may need a credible dealership in your city with a large vehicle collection, flexible finance terms, and expert teams to help you choose. Philly Auto effectively meets the criteria to fit your auto financing needs. Contact the dealership today to get started.