Philly Auto's commitment to providing a wide selection of certified pre-owned vehicles, along with their emphasis on transparency, a customer-friendly experience, and their dedicated and long-serving staff, sets them apart as a reputable and customer-focused dealership in the Philadelphia area. Their family-owned approach and deep gratitude for their customers' support reflect their values and dedication to their extended automotive family. This focus on building trust and exceeding customer expectations is a key factor in their positive reputation and success in the local market.
Over the years, Nissan has built a strong reputation for itself, not only for its innovative designs but also for its vehicles' safety ratings and reliability. They are known for producing solid, affordable cars, and this reputation remains strong.
Why is Nissan so reliable?
Nissan, like many Japanese car manufacturers, is known for its ability to build highly dependable cars. Their reliability rating, according to Repairpal.com, is a solid 4.0 out of 5.0, ranking 9th out of 32 car brands. This rating is based on the average reliability across 245 different car models, surpassing some brands that are often associated with reliability, like Subaru.
Nissan's vehicles typically require an average of 0.3 visits to a repair shop per year, and they have a 13% probability of needing a severe repair. Unlike some car manufacturers that fluctuate dramatically in reliability rankings year after year, Nissan generally maintains consistent reliability results.
Safety
Nissan prioritizes safety in its vehicles, equipping them with advanced safety features such as Nissan Safety Shield 360, forward-collision warning, automatic emergency braking, blindspot detection, pedestrian detection, lane departure warning, high beam assist, advanced airbags, and ProPilot Assist. Their cars perform well in crash tests conducted by the National Highway Traffic Safety Administration (NHTSA) and the Insurance Institute for Highway Safety (IIHS), often receiving top scores. Models like the Nissan Altima, Maxima, and Rogue have consistently performed well in various crash tests.
Nissan's Most Reliable Vehicle: Murano
The Nissan Murano stands out for its reliability and dependability. J.D. Power recognized it as one of the best family SUVs in 2020 due to its long-term quality and dependability. The Murano offers a range of safety and entertainment features and is powered by a 260-hp 3.5-liter engine with a CVT transmission.
Nissan Altima
The Nissan Altima is another highly reliable model. It offers excellent overall reliability ratings and various performance options to cater to different driving preferences. With engine choices including a 188-hp 2.5-liter four-cylinder for daily commuting and a turbo engine with 248 hp on upper-level trims, the Altima provides a range of choices for buyers.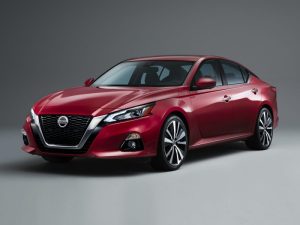 Nissan Maxima
The Nissan Maxima features a V6 engine tuned to generate 300 hp, providing quick acceleration and impressive gas mileage. The current model receives above-average reliability ratings based on its performance.
Nissan has come a long way since its early days as Datsun in the U.S. Today, it offers a diverse lineup of vehicles, from compact city cars to large off-road SUVs, trucks, and even electric vehicles like the affordable Nissan Leaf. If you're in the market for a dependable family vehicle, Nissan has options to consider.
Nissan Reliability Ratings
If you're considering buying a used Nissan, it's important to know more about Nissan's reliability. According to Consumer Reports' annual reliability survey, Nissan ranked 13th out of 26 brands with a score of 51, placing it ahead of brands like BMW and Audi. These rankings are based on survey data from 329,000 vehicles covering models from 2000 to 2020.
Consumer Reports calculates a predicted reliability score on a 0-to-100-point scale, with the average rating falling between 41 and 60 points. Nissan's performance is bolstered by strong performance and impressive fuel economy in its newer models, which often come equipped with advanced safety features.
RepairPal also rates Nissan's reliability at 4.0 out of 5.0, ranking it 9th out of 32 car brands. The average annual repair cost for a Nissan is $500, compared to $652 for all car models.
Most Reliable Nissan Models
Here are some popular and reliable Nissan models:
Nissan Sentra: A commuter car with comfortable front seats, ample rear seat space, decent fuel economy, an upscale cabin, and a list of standard safety features.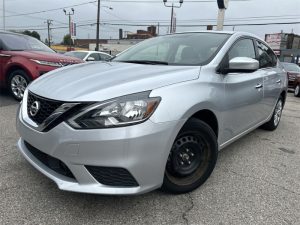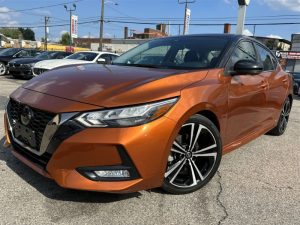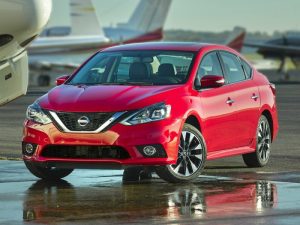 Nissan Pathfinder: A midsize SUV with a strong engine, roomy interior, and comfortable front seats. The 2022 model features a luxurious cabin and space for eight passengers.
Nissan Murano: A midsize SUV with unique styling, spacious seating, a comfortable ride, high safety scores, and a variety of standard features. It offers good gas mileage for its class.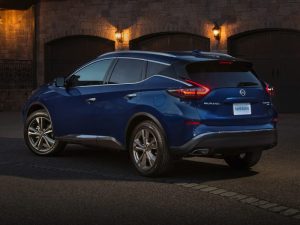 Maintenance Costs
According to RepairPal, Nissan owners typically spend about $500 annually on repairs and maintenance. This estimate includes all expected and unexpected maintenance and repair costs. Nissan vehicles tend to have lower annual maintenance costs compared to the market average of $652 per vehicle.
Routine maintenance for a Nissan, typically recommended every six months or 5,000 miles, includes a basic inspection, oil change, and tire rotation. As your Nissan ages, it may require additional maintenance beyond the basics.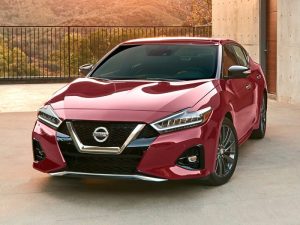 The Nissan Versa's strong performance in the 2022 APEAL Study and high safety ratings make it an attractive choice for those seeking a small car. Here are some key highlights from the study and the safety ratings:
APEAL Study: In the 2022 APEAL Study, the Nissan Versa ranked first out of three small car segment models. The study assessed owners' preferences across ten primary categories, with fuel economy, exterior styling, and driving feel being among the top-rated aspects. One notable point is that the Versa received high marks for providing a feeling of safety, which is a significant consideration for many car buyers.
Standard Safety Features: The 2023 Nissan Versa comes equipped with a range of advanced safety features, and many of these are standard across all trims. These features include forward-collision warning with pedestrian detection and automatic emergency braking, lane-departure warning with haptic steering wheel vibration to help drivers stay within their lane markings, automatic high-beam assist, and rear automatic emergency braking. The inclusion of these safety technologies as standard equipment is impressive, especially considering the price class of the Versa.
Additional Safety Systems: The midgrade SV and top SR Versa trims offer even more safety features, such as blind-spot warning and rear cross-traffic warning systems, a driver monitoring system, and a rear-seat reminder system. The latter is particularly useful in ensuring no one, especially children or pets, is left behind in the vehicle. The availability of adaptive cruise control on the top SR trim further enhances driver assistance and safety.
High Safety Ratings: The 2023 Nissan Versa has received high safety ratings from both the National Highway Traffic Safety Administration (NHTSA) and the Insurance Institute for Highway Safety (IIHS). With a five-star overall rating from NHTSA and Good ratings for moderate-overlap frontal impacts and side impacts from IIHS, the Versa demonstrates its commitment to safety and crashworthiness.
In conclusion, the Nissan Versa stands out for its strong APEAL Study ranking, comprehensive standard and available safety features, and high safety ratings, making it a compelling choice in the small car segment, particularly for those who prioritize safety and value.