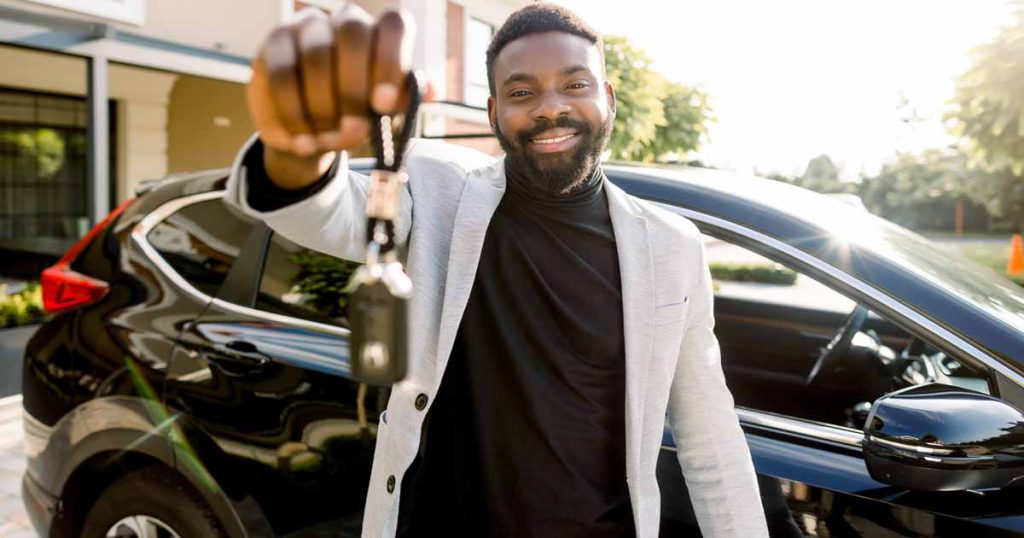 Are you planning to get a new car? Getting pre-approval on an auto loan can ease the process. Pre-qualified car loans allow you to evaluate your finances before heading to the dealership to purchase a car. Estimated loan approval will help you compare your options without external pressure. If you wonder how pre-approved loans can help you, we have covered the advantages of pre-qualified car loans below to get you started.
Table of Contents
What Are Pre-Qualified Auto Loans?
Before jumping to the advantages, let's quickly review pre-qualified car loans. Pre-approved or pre-qualified car loans are amounts borrowers can get before buying a car. Typically, pre-qualified loans assure dealerships that the borrower is ready to make a purchase. While other loans require thorough evaluation to determine the financing limits, pre-approved loans require a few basic details to ensure approval.
The qualification terms, interest rates, and qualified amounts may vary depending on an applicant's financial status. You may thoroughly check the accuracy of information before applying for a pre-qualified car loan.
Advantages of Pre-Approved Car Loans
We have covered the core advantages of pre-approved car loans below to help you advance.
Better Negotiation
One of the top benefits of pre-approved car loans is improved negotiation terms. Pre-qualified buyers know their budget and monthly costs beforehand. They are well-informed about their choices when buying new or used cars. Without pre-approvals, you may settle for loan terms shared by loan officers without comparison.
Moreover, inexperienced buyers often rely on loan officers for the best payment terms. Such scenarios may limit your options when deciding on a vehicle. For instance, if a loan officer approves a smaller amount, you may only consider cars with lower prices. With pre-qualified loans, you can negotiate your budget based on your pre-approved amount and explore better options.
Budget Planning
An important advantage of pre-approved car loans is budget planning. With a pre-approved amount, you can plan your budget for buying a car, paying monthly installments, carrying out vehicle maintenance, paying taxes, and more. You can decide based on a real budget instead of an estimation. Moreover, pre-approvals can save you from overlapping monthly expenses that may lead to bad credit histories.
Pre-qualified loan quotations often cover interest rates, monthly payments, and other budget allocations to help you decide. Such information comes in handy when determining how much to spend on a new or used car. Furthermore, you can settle for a cheaper car price and borrow lesser than the approved loan to keep a safe end.
Easier Vehicle Selection
Choosing a vehicle that fits your financing limits can be exhausting. Without pre-approved amounts, buyers have no fixed budget to narrow their car choices. More often, buyers like cars that exceed their budget. You can save yourself from this back and forth when you have a pre-qualified auto loan.
Pre-approved loans give you a budget to decide your preferences. You can explore cars in that range and pick the best option. Moreover, you can seek an expert's advice and check user reviews about specific cars that fall on your budget. If you have multiple options, comparing the features of each can ease the vehicle selection process.
Credit History Maintenance
Many car owners impact their credit history due to delayed loan payments and car installments. Such cases occur when borrowers take more than they can afford. You may be able to buy an expensive car based on your good credit history. However, frequent expenses, like increased gas, higher maintenance, and other expenses, may narrow your monthly budget.
You can choose pre-approved loans to save yourself from a bad credit score. These amounts paint a true picture of your upfront and monthly payments before you decide on a car. You can schedule payments based on your approved amounts to avoid delayed payments and overlapping expenses.
Quick Purchases
Buying a car should be a pleasant and exciting experience. However, loan limitations and poor decisions can ruin the pleasure. As a buyer, you may set your eyes on a particular model and align your hopes with getting a loan. While it may be true sometimes, many buyers face disappointment when settling for a car they don't like.
With pre-qualified car loans, you can stay on your financial track and make realistic choices. You can save much time when choosing and buying a car at a dealership. Moreover, you can make easy negotiations on price and other factors on the spot as a ready buyer. While picking a car, remember that pre-qualified car loans have a deadline. You may decide and purchase within the permitted period to avoid inconveniences.
Things You Need for Pre-Approved Loans
If the above advantages sparked your interest, you could apply for a pre-qualified auto loan in a few easy steps. Typically, loan officers require a credit history to check how you have been doing on your payments. Running a credit check gives them practical data to determine the best auto loan options for your needs.
You can expect higher pre-approved amounts if you have a good credit score. If you have a lower credit score, the loan officer may still facilitate you with certain loan amounts based on a few conditions (to be discussed with your financer). Besides credit history, you may also provide the following information.
Social Security Number
Your social security number allows the state authorities to track the history of your earnings to determine the entitlement of social security benefits.
State-Issued ID
Your state-issued ID provides your personal information (as recorded by the government), including your name, physical address, and other essential details.
Employment Status Proof
Your employment status proof may include formal documentation to validate your employment status. Loan officers verify the (mentioned) information with your employer before qualifying your case.
Income Proof
Your income proof speaks about your daily, weekly, or monthly wages. A loan officer may thoroughly check and validate information with your current employer before processing the application.
The above details are mandatory to evaluate loan amounts and validate your car finance application. You may provide accurate data to prevent rejections. When applying for pre-approved car loans to buy a used car, you may compare your pre-approval options to settle for the highest lender.
Where Can I Find Trusted Auto Financing?
Finding a trusted auto finance has become super easy due to the many options in the competitive market. While some dealerships have limited car selections, others can effectively fulfill your expectations. Philly Auto holds a credible reputation in Pennsylvania for flexible auto finance solutions. Whether buying a new or used car, you can discuss your needs with the financing team. Moreover, Philly Auto has a large selection of vehicles to give you the freedom of choice.
The Bottomline
The above details highlight the core advantages of pre-qualified car loans. Getting a pre-approved car loan can save hassle and time if you want to buy a new car. Feel free to explore your car financing options and compare the costs to make an informed choice.